A leading provider of high quality precision machine products and manufacturing solutions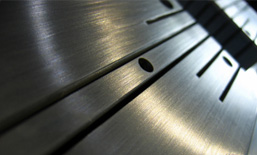 Welcome!
Mueller Machine is a full service manufacturer of piece part and production component development combined with three dimensional design, engineering and assembly services.
Mueller Machine has provided high quality precision machined products since 1986. Our reputation for short lead times, high quality work and moderate pricing has contributed to our consistent growth and diversification.
We are as versatile as our customers, ranging from CE products to integral components for tunnel boring machines, and from solar products to package labeling equipment and components.
Manufacturing capabilities combined with precision grinding offer the advantage of full spectrum services. Our qualified staff of over 20 years specialize in prototyping, R&D, assembly and production machining.
Please contact us for your next project.